Hog Roast and BBQ Caterers
All Service Sectors - Wales (South)
A professional trained chef serving the best quality hog roast that all customers should expect. Great display as your guests watch the hog roast slowly turn on the open spit, creates a great atmosphere. Available for all types of events and functions.
Contact Details
Monmouthshire
Our unique portable hog roast machine creates the perfect hog roast. Using only locally sourced succulent whole pigs, we steam roast the pig to perfection. If you fancy something different, lamb, venison, beef, our versatile machine enables us to do so.
Contact Details
Monmouthshire

Not only does a hog roast provide absolutely delicious food, the novelty & spectacle of a rotating spit will delight & wow your guests, providing a real source of entertainment & making your occasion a memorable one with crunchy crackling and apple sauce.
Contact Details
Rhondda Cynon Taff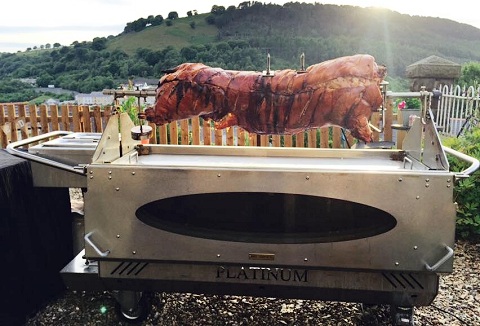 Hogs 4 All Ltd

Family run hog roast & BBQ specialist company with over 20 yrs experience in the hospitality industry, hold a 5 star food & hygiene rating. The amazing smells, roasting or grilling appearance & certainly the taste of a succulent hog will be irresistible.