Hog Roast and BBQ Caterers
All Service Sectors - South West

We provide an outstanding catering service specialising in spit roasts and BBQ's where we deliver, cook and serve your guests leaving you free to enjoy yourselves. All private parties and functions catered for including corporate events and public shows.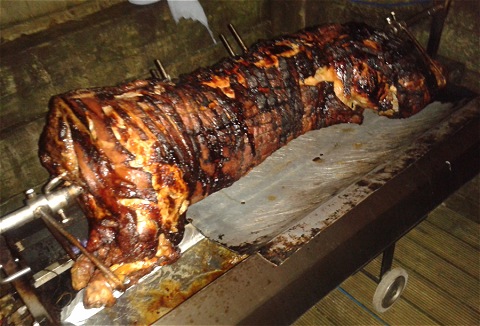 The hog roast experience… perfect for any event. Not only is a hog roast spectacular to witness it's also so cost effective. We only use Devon's finest pigs and all our hog roasts are accompanied by freshly baked bread rolls & juicy homemade apple sauce.

Established family business with a reputation for friendly & efficient service. We spit roast whole hogs, lambs, venison & hogget, locally sourced, cooked from raw & carved straight to the plate by trained chefs. We use smokeless spit roasting machines.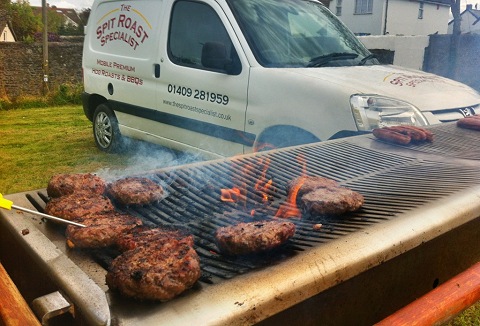 We offer a bespoke meat roasting service to meet the requirements of each event that we attend. Produce is locally sourced, our price will include attendance, meat, bread rolls, stuffing and a choice of condiments. We rear our own selected livestock.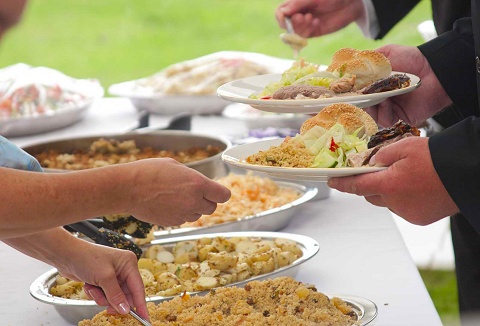 We offer a range of hog roast packages to cater for your every need including machine hire only to full function catering with qualified chefs. Our meat is of the highest standard & supplied by local farmers. Call for a no obligation hog roast hire quote.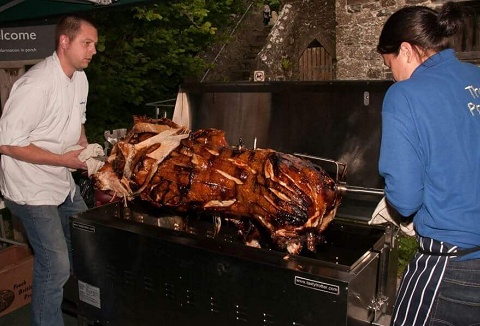 We specialise in providing a full range of top quality food for weddings, parties & corporate events. Our diverse menus range from traditional BBQ's, home baked pasta, freshly prepared seafood and vegetarian options to exotic Mediterranean style options.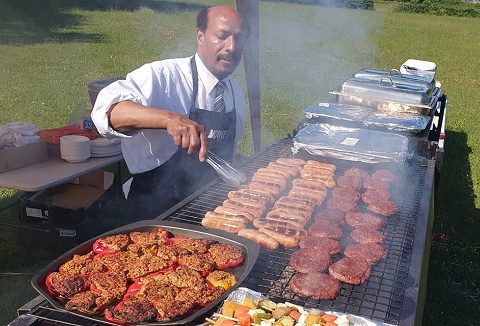 Dragon Hog Roast

Not only does a hog roast provide absolutely delicious food, the novelty & spectacle of a rotating spit will delight & wow your guests, providing a real source of entertainment & making your occasion a memorable one with crunchy crackling and apple sauce.
Contact Details
Rhondda Cynon Taf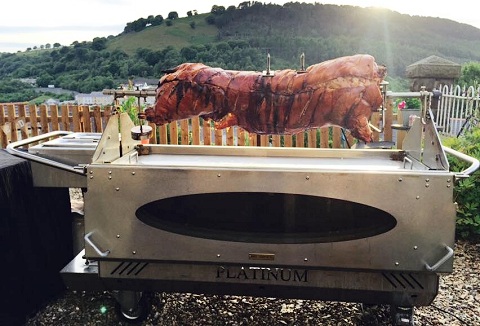 Hog roasts are a very cost effective way of feeding guests at all types of events and functions and it can also be quite a spectacle to watch. We offer a professional hog roast and barbecue catering service with our homemade sausages and home reared lamb.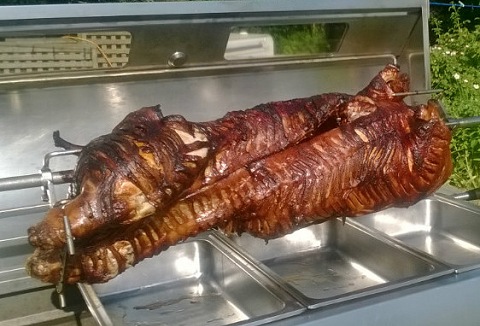 Dorset Porkers

We are professional caterers & our free range hog roast service includes cooking, carving & serving. Our pigs are locally sourced & served with freshly baked rolls with homemade apple sauce & crispy crackling. We cater for events, functions and occasions.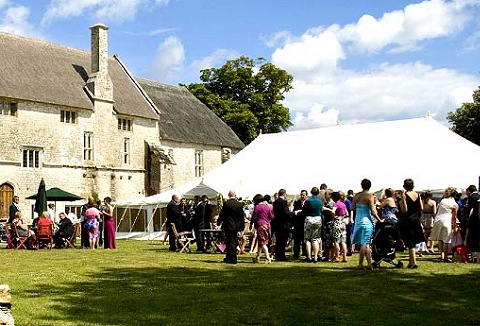 A hog roast is not only eye catching it also sends out enticing aromas of sizzling pork to your guests thus creating a relaxed atmosphere. Our pigs are home bred and traditionally reared ensuring a more succulent and tender meat with a superior flavour.