Morris and Maypole Dancers
All Service Sectors - South West

We are a mixed Morris side and we dance English Cotswold Morris dances from the villages or "traditions" of Wayford, Hinton-in-the-Hedges, Ilmington, Bampton and Wells. During the summer months we can be seen dancing at local events, fetes and fayres.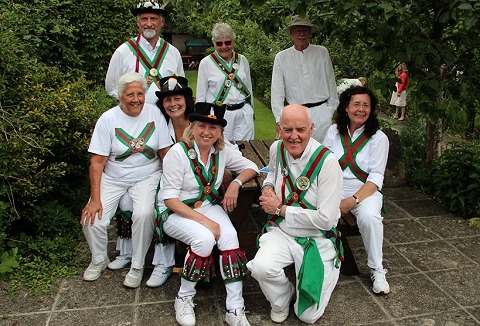 Founded in 1973 and happy to attend fetes, weddings, parties and festivals. We do wave hankies and we also have sticks. Yes we do wave hankies but we also have sticks. We dance traditional Cotswold style dances and our own style, danced to Somerset tunes.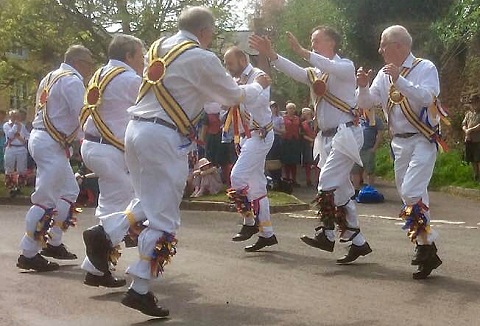 We have been enjoying good beer, great dancing, and the finest company since 1972. We are available for bookings at Festivals, Fetes, Weddings, and anywhere else where a bit of English Traditional ritual dancing would create interest. Fees are moderate.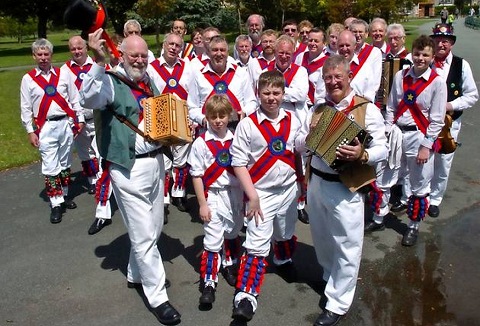 We're a border morris dance team (dances from three counties), which have their roots in the traditional dances as collected in the early years of the twentieth century who traditionally danced with the winter. We are available over the winter for events.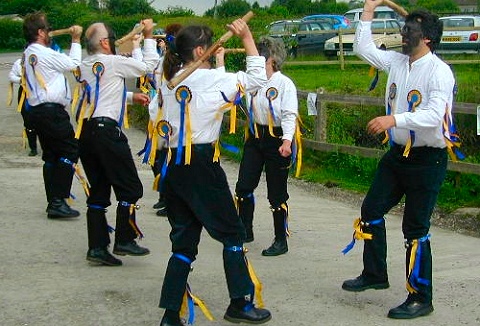 Appalachian clogging evolved from step dancing taken to the United States by English and Irish settlers, which became influenced by the music and rhythms of native American Indian and African dancers. Available for performances at all events and venues.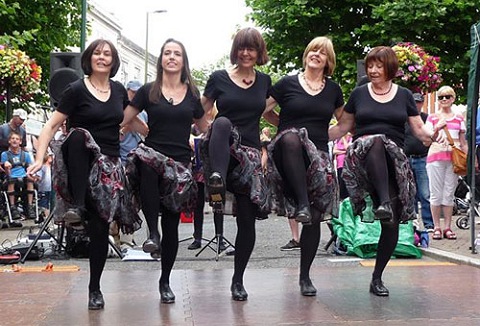 Beetlecrushers

We are a mixed side who perform traditional English, Welsh and Scottish clog dances, as well as French-Canadian and Cape Breton steps. We are available for all types of events including displays, talks and workshops, and welcome enquires for membership.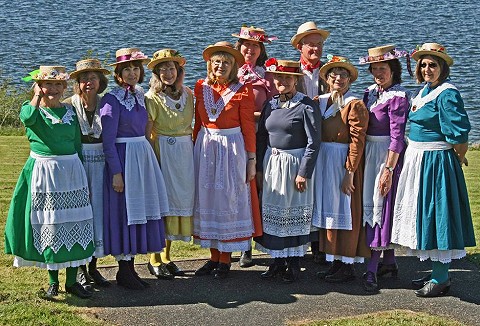 We perform mostly Cotswold traditions but also dances from Plymouth, including the use of cutlasses. Our annual Morris programme encompasses fairs, carnivals, folk festivals, private functions and parties and evening displays at friendly inns and pubs.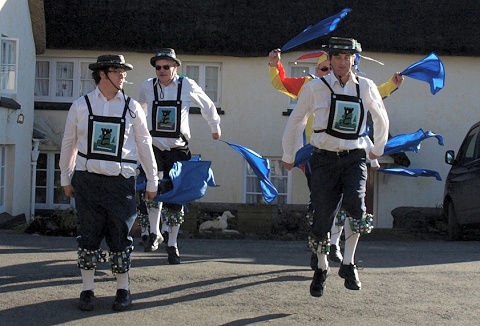 We are a lively mixed Border Morris side, based at St. Dominick, which is in the beautiful Tamar Valley, on the sunny Cornwall side. We perform both traditional and new dances. If you would like Wreckers Morris to appear at an event, contact our Bag man.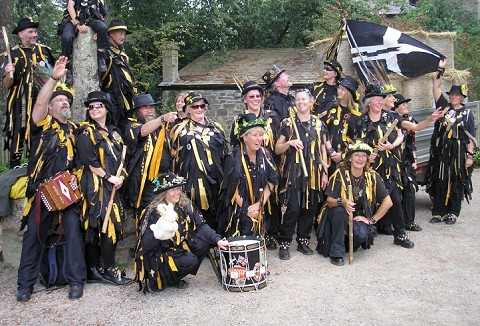 We perform traditional border dances from the counties along the English-Welsh border and a few local Devon ones as well. Our family based, mixed members include many talented musicians and performers. Seasonal Mummers Play has also a firm favourite.