Hog Roast and BBQ Caterers
All Service Sectors - South East

We specialize in hog roasts, lamb roasts and barbecues with the meat is sourced locally. Our rolls are freshly baked and our salads are produced and freshly made to order. We cater for all types of events from regimental dinners to fundraising events.
Contact Details
Hampshire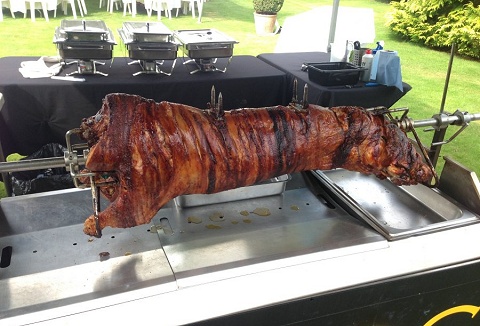 Hog roasts are our speciality and we pride ourselves on the quality of what we offer. Your guests can watch as the free range pig is roasted and marinated with our secret herb recipe, then carved and served. Specialists in al fresco dining and barbeques.
Contact Details
Greater London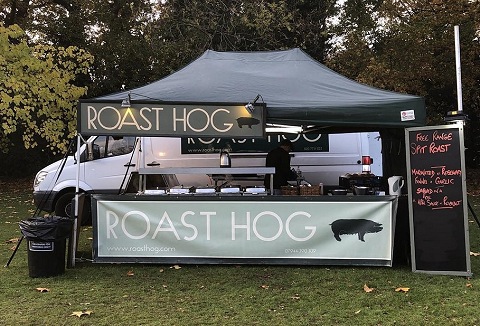 Our pigs are outdoor reared free-range, rare breed saddleback pigs. We slow roast our pigs to ensure the crackling is spot-on which in turn compliments the pork when served alongside our homemade stuffing and apple sauce. We attend all types of events.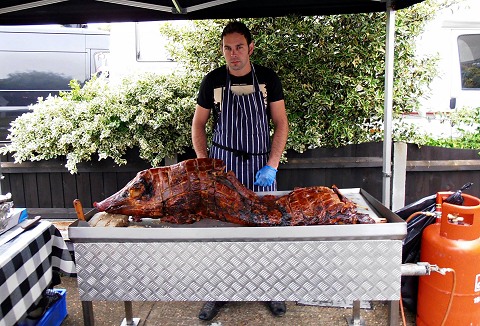 We specialise in hog roast catering and depending on your size event we can cook you a full or half hog. Our supplier holds a Royal Warrant and supplies the finest quality free range pigs that are roasted over wood charcoal for a succulent smokey flavour.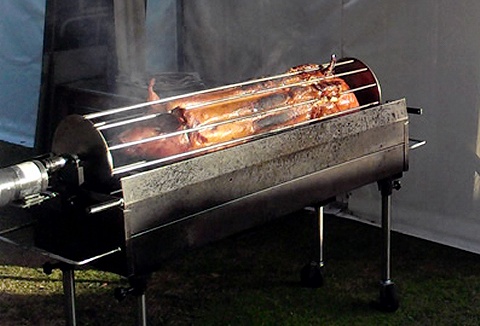 Family business who specialise in providing delicious spit roasts, be it a hog, lamb, beef, turkey, chicken or venison. To deliver the most delicious & succulent flavour we only cook our meat on charcoal. Single roast menu to delicious salads & deserts.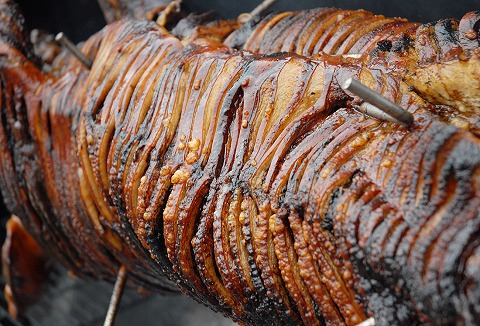 We go out of our way to ensure your needs are met. Our expert team offers a friendly and professional hog roast service and serve the most mouth-watering roast with crackling. Our catering package can also include roast lamb, beef, BBQ to exotic meat BBQ.
Contact Details
Greater London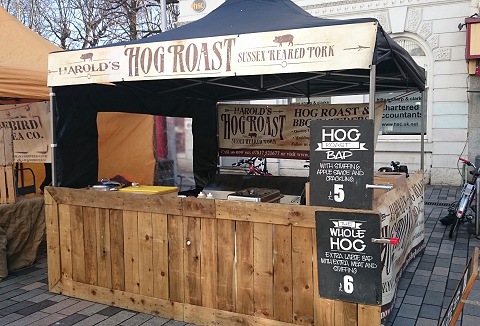 Watch as the pig is cooked to succulence, then our chef will carve the hog roast with perfection and serve to your guests with apple sauce and baps. Why not try a tender rosemary lamb with mint sauce and baps, plus a barbeque menu is also available.
Contact Details
West Sussex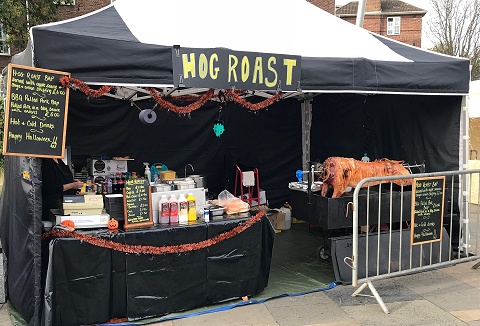 Professionally run outside catering business, specialising in pig roasts for private and corporate functions to events. Our slow roasted pork comes with cripsy crackling, freshly baked floured baps and delicious chunky apple sauce as one of the options.
Contact Details
Oxfordshire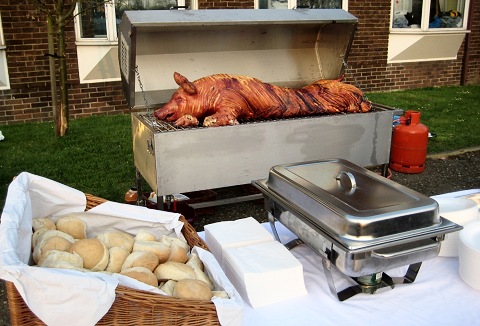 With years of experience in the roasting industry, our team guarantees high-quality service! All our meat is freshly prepared and cooked on the day of your event from hog to elegant lamb roast. No event is too small or too big from 30 to 5,000 people!
Contact Details
Greater London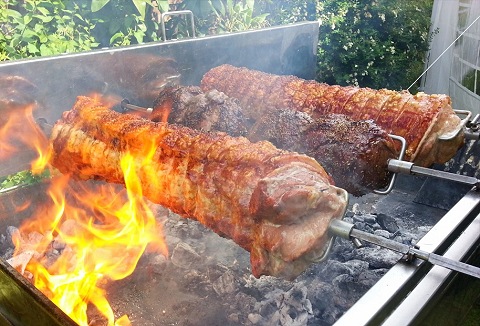 Perfect for parties, corporate events, weddings and birthdays, our hog roasts are renowned for being succulent and full of flavour, and the perfect way to celebrate your special occasion. All our succulent pork and lamb is reared on local farms.
Contact Details
Hampshire