Side Show Stalls and Games
All Service Sectors - North West

Bring the fun of the fair to your event with a collection of classic funfair games. With a mix of traditional games and some classics with an added twist our side stalls are sure to delight with their challenges and novelty prizes. Suitable for all ages.
Contact Details
Lancashire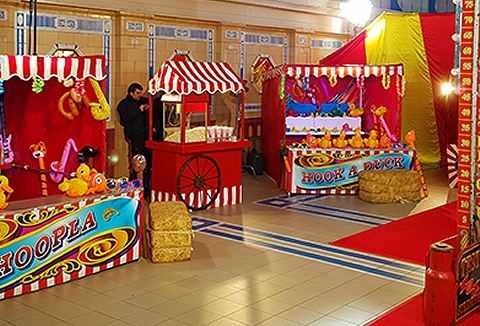 Our ethos is to provide the village green of yesteryear, sight and sounds while your guests have fun bringing back childhood memories with our traditional Victorian funfair stalls. Hoopla, hook a duck, shooting, tin can ally, coconut shy & crazy mirrors.
Neil Pont & Son Amusements & Fun Fairs

With over forty years experience in fairgrounds, fun days to tv & film. We have all types of side stalls which can operate many games from tin can alley, coconut shy, ball in the bucket, hook a duck, dart games, shooting games. Strong man strikers & more!