Freezer and Refrigeration Hire
All Service Sectors - North West

Suppliers of top quality German TUV approved Humbaur refrigerated fridge and freezer trailers from 6 to 20 m³ internal sizes for festivals, corporate events, weddings, in fact any function where there is a need to cool or freeze just about anything!
Contact Details
Merseyside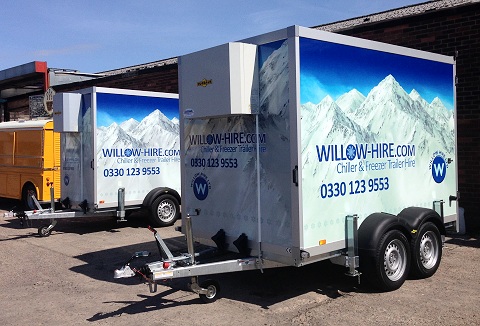 We provide a comprehensive range of refrigerated vans and refrigerated trailers, ranging from small Transit Connect vans to larger 3.5 ton vehicles. Our fridge and freezer hire fleet are equipped to the highest standards and offers maximum flexibility.
Contact Details
Shropshire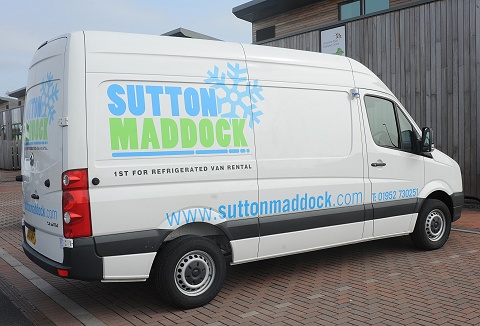 We operate a fleet of purpose built mobile refrigerated trailers ideal for, event caterers as well as private and corporate hirers. Our refrigerated trailers provide the caterer and event organiser with complete peace of mind when storing food and drink.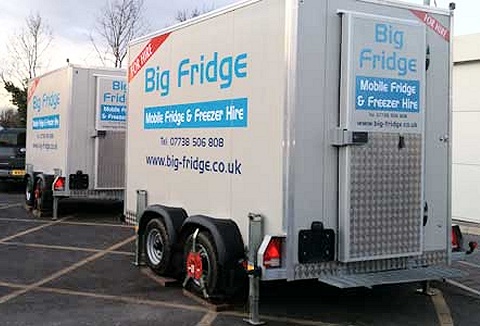 Our high-security mobile fridge/freezer storage unit available to hire across the UK. With a cooling temperature ranging from +10C to -25C, Chillbox is the easiest solution to your refrigeration needs. Lowers to the ground and deployable in 3 minutes.
Contact Details
Lincolnshire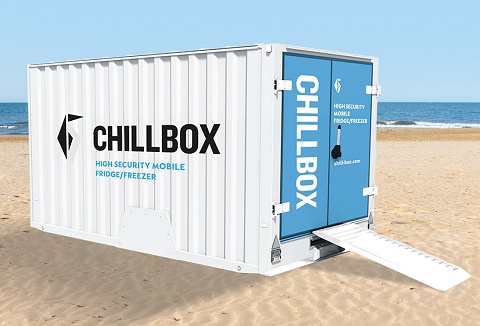 Our personal refrigeration trailer hire service offers trailers that are fitted with extra heavy-duty chilling units, so most can be used as a fridge or freezer, ensuring units work well under pressure. Chillroom shelving, hitchlock & wheelclamp included.