Mobile Bar Services
All Service Sectors - North West
An innovative mobile bar service offering quality and personality for a wide range of events settings, serving from a modified horse box trailer. We specialise in identifying and showcasing high quality 'craft beer' from independent micro-breweries.
Contact Details
South Yorkshire
Our mobile bars have been designed with small tight-fitting areas in mind but they are also able to be extended to any length, making them perfect for your indoor or marquee celebration. The mobile trailer bar is perfect for outdoor functions or festival.
Contact Details
Shropshire
A stylishly converted horsebox with friendly welcoming staff, uniquely serving chilled Prosecco on tap and a full range of spirits. All occasions can be catered for and bespoke packages offered to suit; ensuring your special occasion goes without a hitch.
We supply mobile bars to trailer units for any type or size of event and venue, indoor or outdoor. Bars are fully installed and manned by our experienced professional bar team. We offer a variety of bar options to suit your event needs and your budget.
Contact Details
Nottinghamshire

Family run mobile bar events company providing a high quality bar service and operating out of a fully refurbished vintage horse box trailer and our numerous indoor modular bars. All our bars are fully fitted out with all modern bar fittings and chillers.
Contact Details
Derbyshire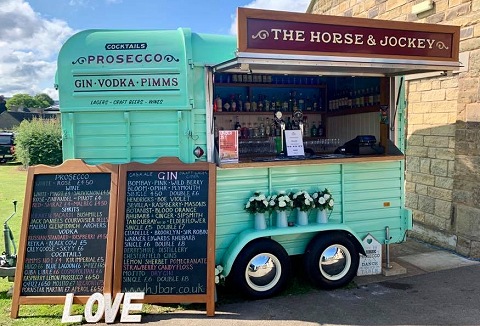 Beautiful converted vintage horse box bar specialising in Prosecco and gin cocktails but can be tailored for any occasion. We provide a full bar service and a variety of drinks to suit your needs. Available for weddings, parties, corporate events & more!
Contact Details
Greater Manchester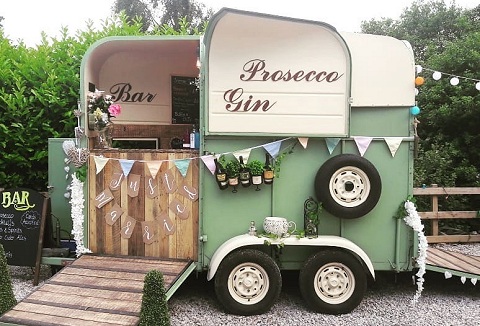 Family run mobile bar hire business working all over the Yorkshire region and we pride ourselves on providing a great service that can add to your special occasion. We offer a range of mobile bar options with uniformed staff, fully licensed and insured.
Contact Details
North Yorkshire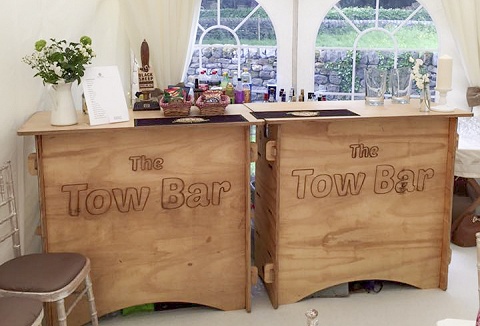 Retro Refreshments
We offer a super retro, world class service for any event or function you could possibly imagine! We operate a collection of mobile bars which are all equipped with self-pour technology, providing a fun and memorable experience for your guests or clients.
Contact Details
Tyne & Wear

Gino our beautiful Piaggio van adds a magical wow factor. Cash bar or drinks packages available. Serving Frizzante Prosecco, craft lager or you can opt for a summer Pimms along with a premium Gin and Tonic bar. We operate across the North West of England.
Contact Details
Lancashire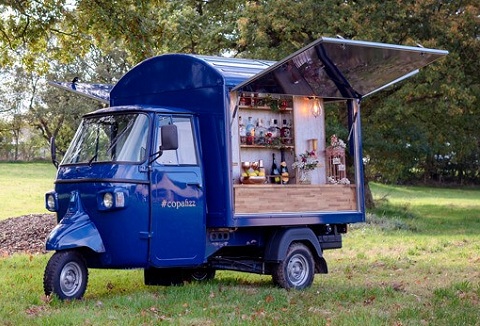 Professional mobile bar hire service ideally suited to any size occasion from weddings and private functions to corporate hospitality events. Our fully trained licensed uniformed staff will serve a wide selection of named beers, lagers, wines and spirits.
Contact Details
North Lanarkshire