Portable Toilet and Shower Hire
All Service Sectors - Midlands

Providing truly immaculate event toilet facilities from single portable toilets, showers, wash stands, luxury toilet trailers, cleaning services and attendants available for all types of events and functions. Immaculate portable toilet hire for any event.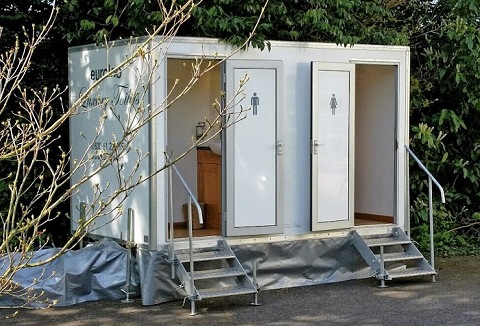 We offer a friendly efficient and reliable luxury portable toilet hire service at highly competitive prices. We give personal attention and take the time to discuss the needs for your event. Our luxury toilet trailers are suitable for all kinds of events.
Contact Details
Leicestershire

We offer a friendly, efficient and reliable service at highly competitive prices, providing short and long term portable toilet hire. Our comprehensive range includes brand new pink and blue portable toilets, disabled toilets, baby change and urinals.
Contact Details
Leicestershire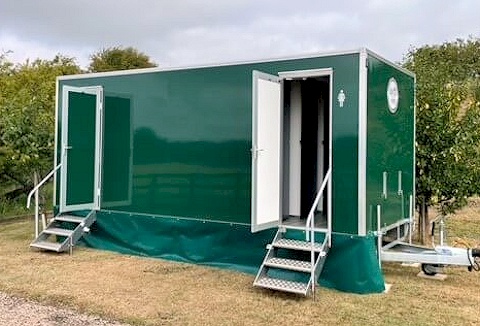 At Mercian Masterplan Ltd we can offer you anything in your event accommodation needs, be it toilets, showers, offices or on-site security storage. Mercian Masterplan Ltd specialise in six bay gas powered VIP shower units that work first time, every time.
Contact Details
Shropshire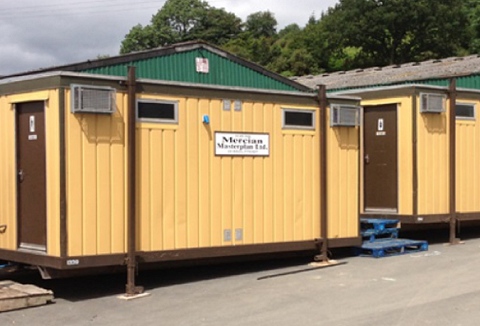 We are a family owned run portable toilet hire business providing single self-contained and luxury mobile toilets for private, corporate and public events with a reputation for quality service and reliability. We rent toilets for short or long-term hire.
Contact Details
Herefordshire

We are a family owned, operated business offering portable convenience facilities for events and occasions. Our range of single portable toilets and luxury toilet trailers are available for long term hire or just for the day. Also disabled access toilets.
Contact Details
Northamptonshire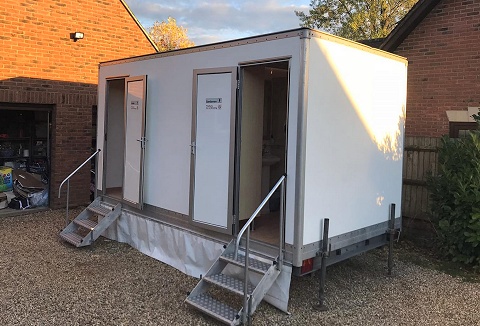 We offer a range of single and double toilet hire unit's for weddings, festivals and special occasions. We deliver, setup our units and then take them away at a convenient moment for you. All units are built to the highest quality, cleaned and serviced.
Contact Details
Derbyshire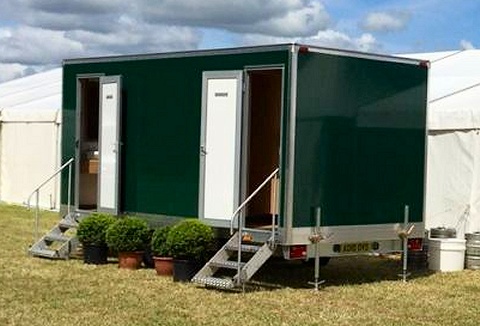 Sophisticated elegant luxury mobile toilets suitable for any occasion including weddings, corporate and private functions. Our luxury toilets will certainly impress your guests with contemporary elegant 5* toilet facilities with tasteful artwork & decor.
Contact Details
Cambridgeshire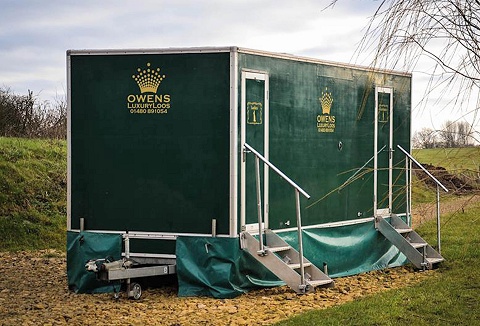 We offer waterless, odour free, composting toilet solutions for festivals, events and gatherings where people poo. As well as the hire of cubicles and urinals, we can also tailor design a system to suit particular conditions and various site requirements.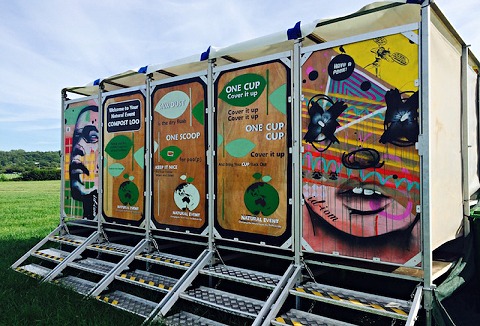 Luxury Lavs
We are a family run luxury portable toilet hire business providing a reliable first class personal service for outdoor events, weddings to corporate functions. Our toilets are self contained, have warm water washing facilities and arrive fully stocked.
Contact Details
Shropshire