Mobile Street Food Caterers
All Service Sectors - Midlands

We are proud to offer you one of the finest German sausages on the market today from American, chilli hotdogs, cheese hotdogs or good old with onions. We even bring our 6ft hotdog statue for fun photos. 5* hygiene rated, public liability, gas certificate.
Contact Details
Staffordshire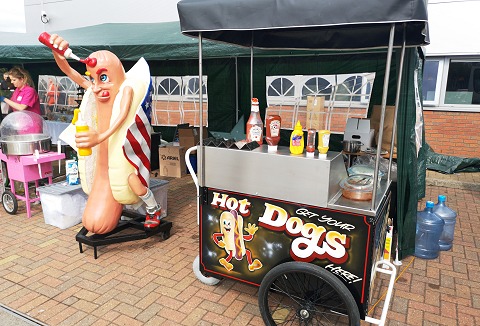 Our traditional Victorian chestnut barrows are operated by staff dressed in the Victorian era serving hot roasted chestnuts on an open fire in our opinion is the best way to cook chestnuts and creates a great atmosphere. We operate electric and gas ovens.

As a family run business we provide street food outlets to many different types of high capacity events, weddings, birthday parties to private and corporate functions. We serve high quality food to eat on the move from our six bespoke street food huts.