Mobile Ice Cream Vendors
All Service Sectors - Midlands

We have been delivering the best in mobile event catering for over two decades supplying ice creams, donuts, smoothies and milk shakes from our dedicated purpose built mobile catering units for a large variety of outdoor or indoor events. Uniformed staff.
Contact Details
Nottinghamshire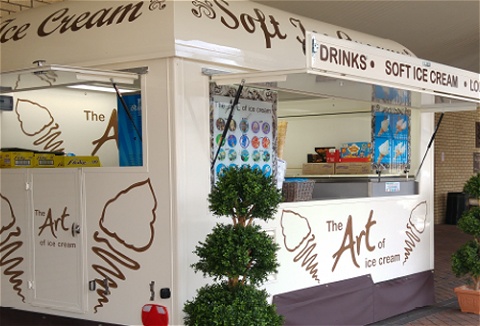 We are a family run ice cream business based in the heart of the Cotswolds selling ice cream from traditional nostalgic ice cream tricycles. Ideal for all event types including shows, fetes, corporate hospitality, company family days, filming & weddings.
Contact Details
Gloucestershire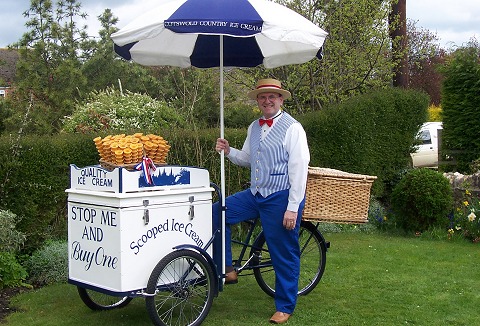 Our ice-cream and donut mobile catering service is perfect for any event which involves children of all ages (even adults!). Our ice-cream and donut mobile catering unit comes to a high standard, with fully trained staff and relevant hygiene certificates.
Contact Details
West Midlands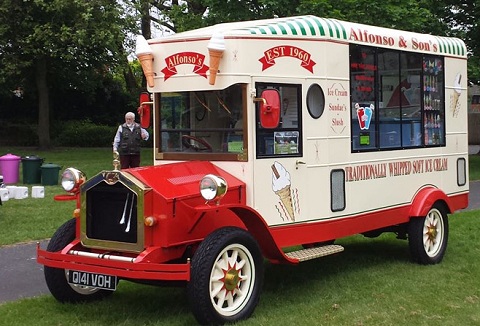 We provide a range of classic to modern mobile ice cream vans for all types of events and functions. We serve super whippy ice cream, lollies, scoop ice cream in a wide range of flavours to luxury products, sundaes, knickerbocker glories and waffle cones.
Contact Details
Leicestershire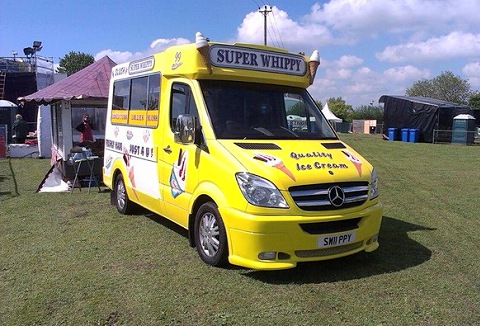 Truly Scrumptious Gelato

Our mobile 1950's traditional ice cream tricycle serves the best authentic real Italian ice cream and sorbet. Available as unlimited supplies to guests with complementary table of toppings and sauces or we can direct sell. Fully trained staff and insured.
Contact Details
Derbyshire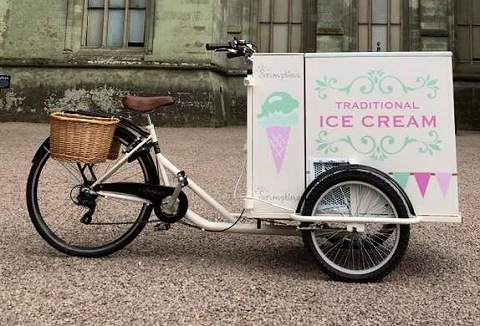 We have been serving ice creams and refreshments throughout the Midlands for generations, with a fleet of eye catching ice cream vans. We cater for all size events and festivals. Fully insured, professional and dedicated service. 'Service with a Smile'.
Contact Details
West Midlands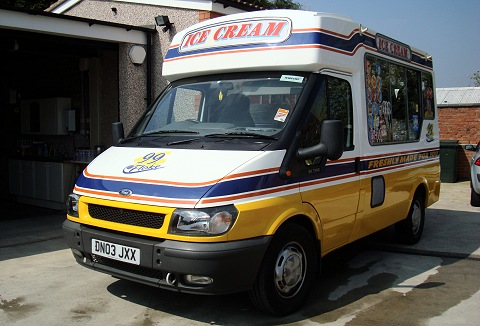 Family run independent ice cream company est 1960 with a large modern fleet of ice cream vans available to meet your needs at all types of events. We provide an excellent service with a wide variety of quality products from soft ice cream to ice lollies.
Contact Details
Staffordshire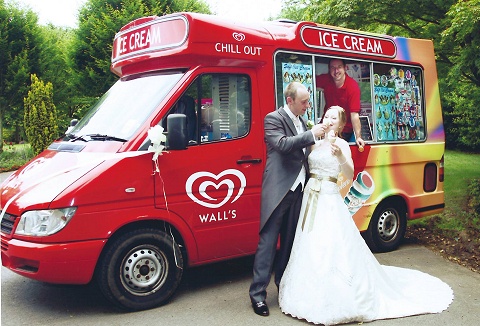 If you want something to make your event really stand out, our fleet of ice cream vans are available to hire. With a range of top brands and award winning ice cream, you're guaranteed to have a great time. Staff are all fully trained and uniformed.
Contact Details
Shropshire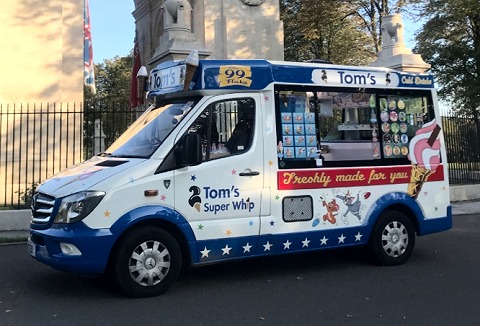 Ayaan Ices Ltd

Family business with a well-earned reputation for quality, reliability and price. Our ice cream vans serve high-quality tasting ice cream that your guests will love. We can attend a variety of public and coprorate events, private parites and functions.
Contact Details
Cambridgeshire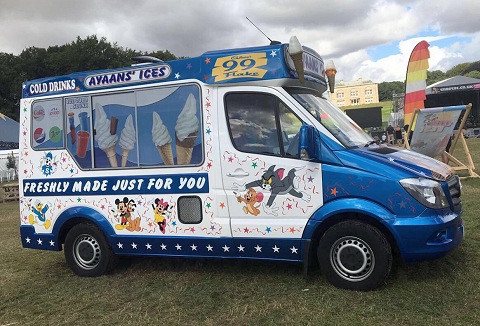 Our fleet of ice cream vans cater for all types of events and of any size, such as; fetes, festivals, corporate events, weddings and parties. We serve our own brand ice cream (in scoop or soft serve), ice lollies & a select choice of other brand products.
Contact Details
Northamptonshire