Mobile Event Caterers
All Service Sectors - Midlands

We have been delivering the best in mobile event catering for over two decades, supplying BBQ gourmet, noodle bar, jacket potatoes and general fast food from our dedicated purpose built catering units for a large variety of outdoor or indoor events.
Contact Details
Nottinghamshire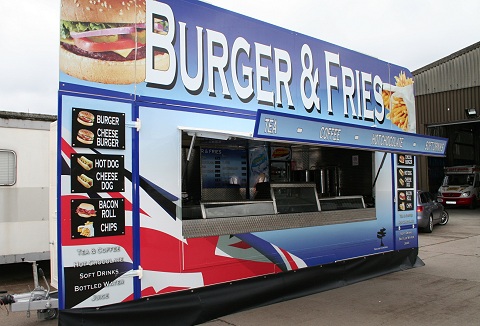 We pride ourselves on the quality of service and variety of food we offer to your customers from traditional hog roasts, tasty steaks to Chinese noodles & espresso coffee. We supply professional uniformed staff who all hold health & hygiene certificates.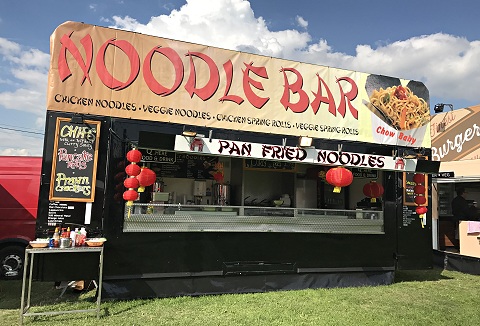 Quality mobile catering trailers & units for all types of events & venues selling a wide selection of fast foods freshly cooked on-site from jacket potatoes, fish & chips, burgers to hot dogs, competitive prices served by fully trained uniformed staff.
Contact Details
West Midlands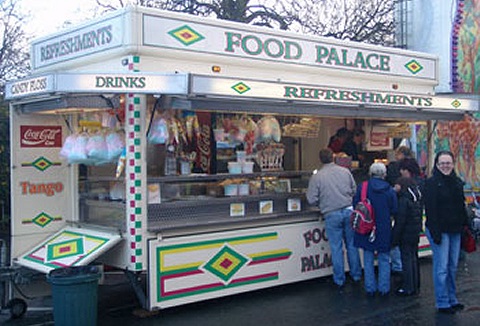 As a family run business we have a wealth of experience within the catering trade and offer an extensive range and variety of services. We can supply mobile catering units in a range of sizes offering a diverse range of products for all types of events.

We are a friendly family business established 1999. Flexible range of menu options and catering units to suit your event from bacon, burgers, chips plus vegetarian, healthy options inc baguettes, ploughman's, home-made soups and casseroles. Rated 5 stars.
Contact Details
Gloucestershire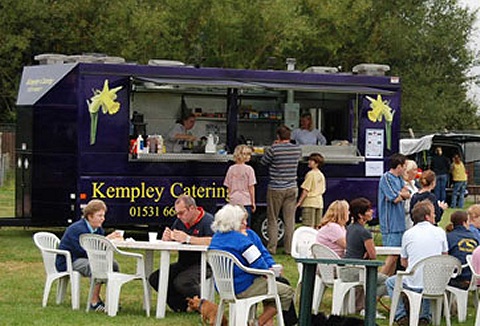 We provide an excellent mobile catering service with our range of purpose built, high output trailers, with high standards in quality, hygiene and food safety. We also sell premium sausages and burgers cooked on an authentic German sausage swing grill.
Contact Details
Lancashire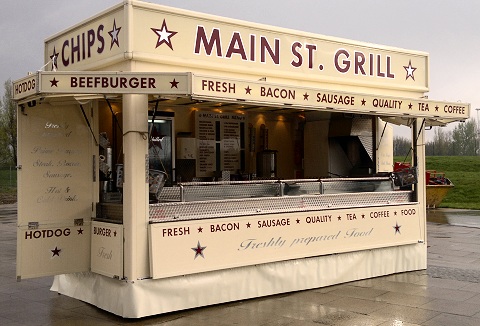 Our modern purpose built mobile catering trailers will compliment your event providing a wide range of fresh foods fast, including; fish & chips, Oriental noodle bar, American grill, the carvery and French upper crust. The Super Pans a real eye catcher.
Contact Details
Northamptonshire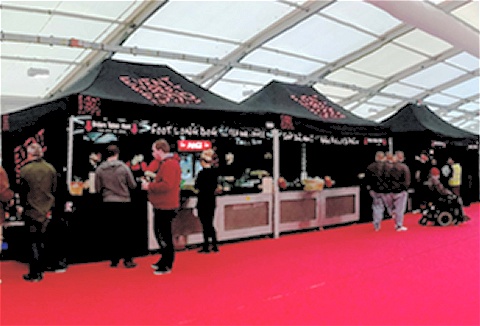 We serve traditional burgers, sausages plus ostrich, venison, minted lamb burgers, hotdogs, Lincolnshire sausages and pork roasts from our catering units. Barista made coffee's, Twinings tea infusions and thick shakes. Hot chestnut barrow also available.
Contact Details
North Lincolnshire

Family run business with many years of experience and have the ability to cook an array of quality foods from our professionally built all purpose mobile catering trailers. We attend corporate events, schools and colleges as well as fetes and fundays.
Contact Details
Shropshire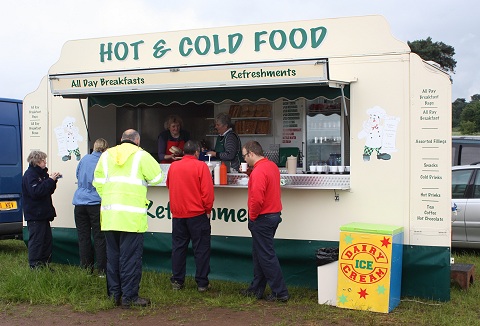 Fancy something a little different at your outdoor event, private party or corporate function; why not try our delicious tasting wood fired pizzas made with locally sourced produce. Our pizzas lock in the natural goodness & flavours for a delicious taste.
Contact Details
Gloucestershire