Freezer and Refrigeration Hire
All Service Sectors - Eastern Counties

Helping to maintain the quality of your food and drink at events, we provide bright, clean mobile refrigeration trailers. We work tirelessly to ensure that you get the right facilities for your needs at affordable rates for weekend and weekday hire.
Contact Details
Lincolnshire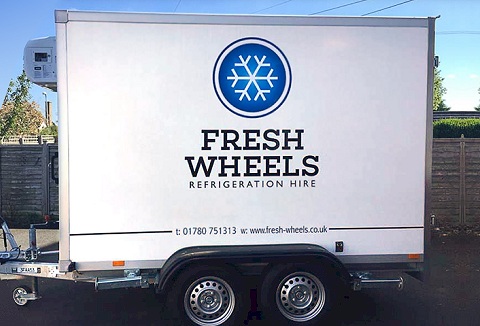 We have three mobile trailer sizes available in freeze or chill. Mobile trailer units work off 13amp mains or 15amp industrial generator. Delivered & set up on site 24-7. All come with leads & security devices door curtains plus with or without racking.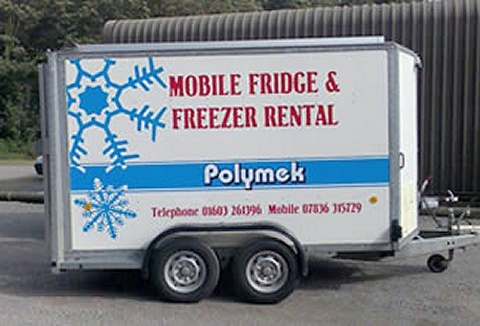 Whether you are planning an event or require emergency cold storage on a 24 call out basis we can provide the perfect solution for you! The 10' x 5' (internal measurement) fridge trailer is supplied with shelving down both sides and security hitchlock.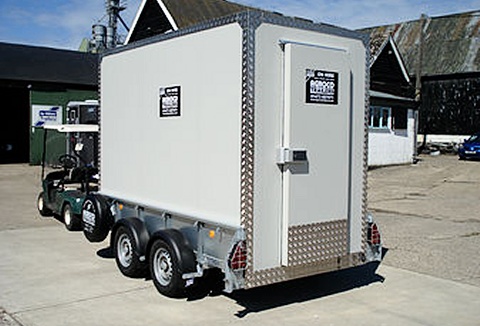 Our high-security mobile fridge/freezer storage unit available to hire across the UK. With a cooling temperature ranging from +10C to -25C, Chillbox is the easiest solution to your refrigeration needs. Lowers to the ground and deployable in 3 minutes.
Contact Details
Lincolnshire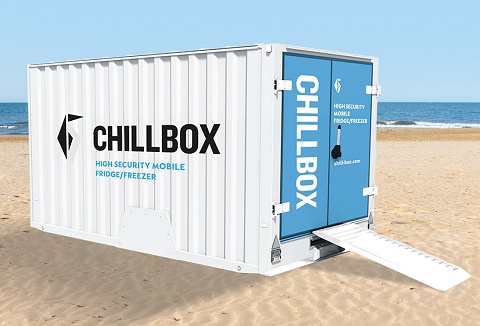 Chill Out Refrigeration Hire

We specialise in providing mobile refrigerated and freezer trailers to the trade and private customers. Our fridge units are perfect for: trade shows, festivals, parties, weddings, markets, catering events and fetes. Inclusive approved hire insurance.
Contact Details
Lincolnshire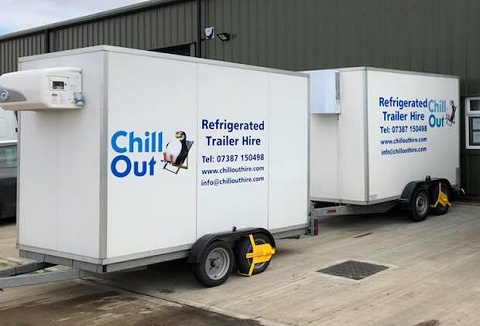 We offer short and long term refrigeration hire solutions for functions, events to exhibitions. As well as refrigerated trailer hire our refrigeration equipment will enhance your stand, products and brand from display refrigeration to freezer cabinets.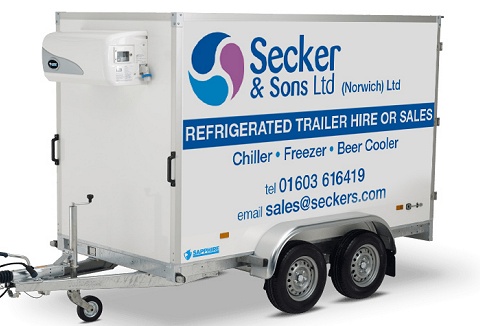 Cool Occasions

We are dedicated to hiring refrigerated and freezer trailers to the best of our ability with an utmost level of service, direct to your event or business location. From our base just west of Peterborough we cover the whole of East Anglia.
Contact Details
Cambridgeshire