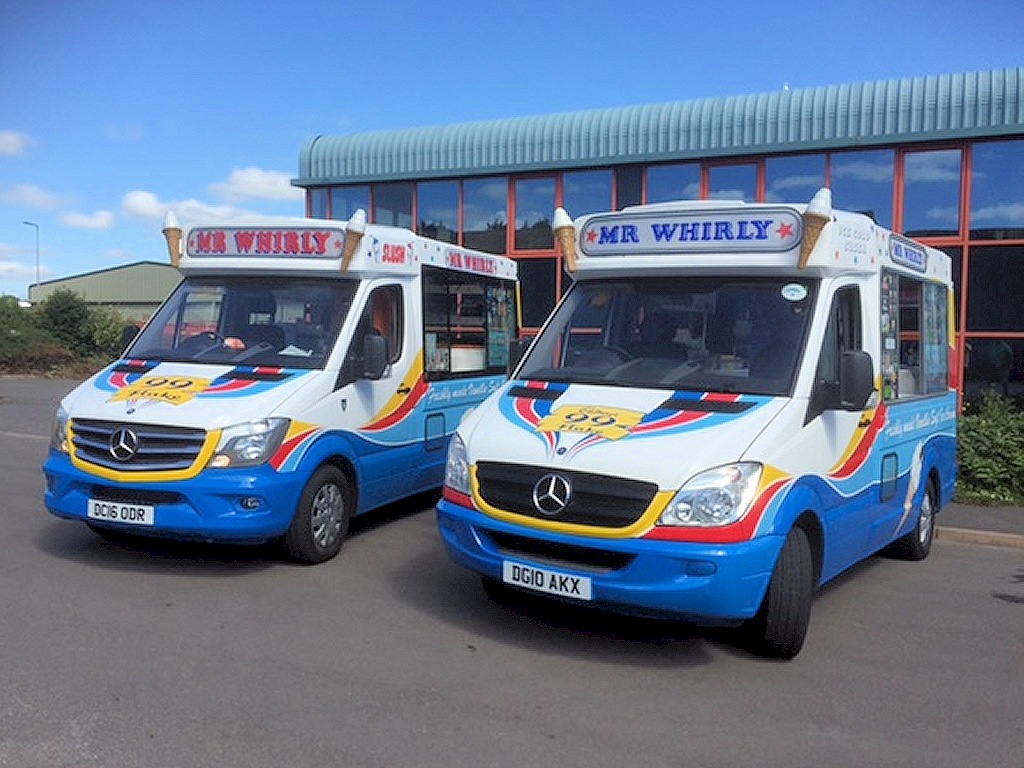 Welcome & About Us
Our family run business has been established for over 20 years, operating from its Chard based premises, serving the South West Region. Our modern ice cream vans are equipped with the latest computer controlled dispensers and operated by our highly trained staff. We also operate a fleet of ice cream trailers to meet customer demands as well as the well known West End Cafe in Budleigh Salterton.
Diverse Client Base
Our client base is diverse having attended weddings, school proms and street fairs as well as large public events. We have also attended various point to point meetings as well as custom car rallies and sports events. We are a well known sight across the South West and have recently been featured in the Guardian on-line newspaper.

• Carnivals, Fetes, Shows, Fundays and Fund Raisers.
• Charity Events, Music Concerts and Arts Festivals.
• Corporate Days, Promotions and Business Events.
• Private Parties, Weddings, Christenings and Functions.
• Promotional TV, Film Work and many more.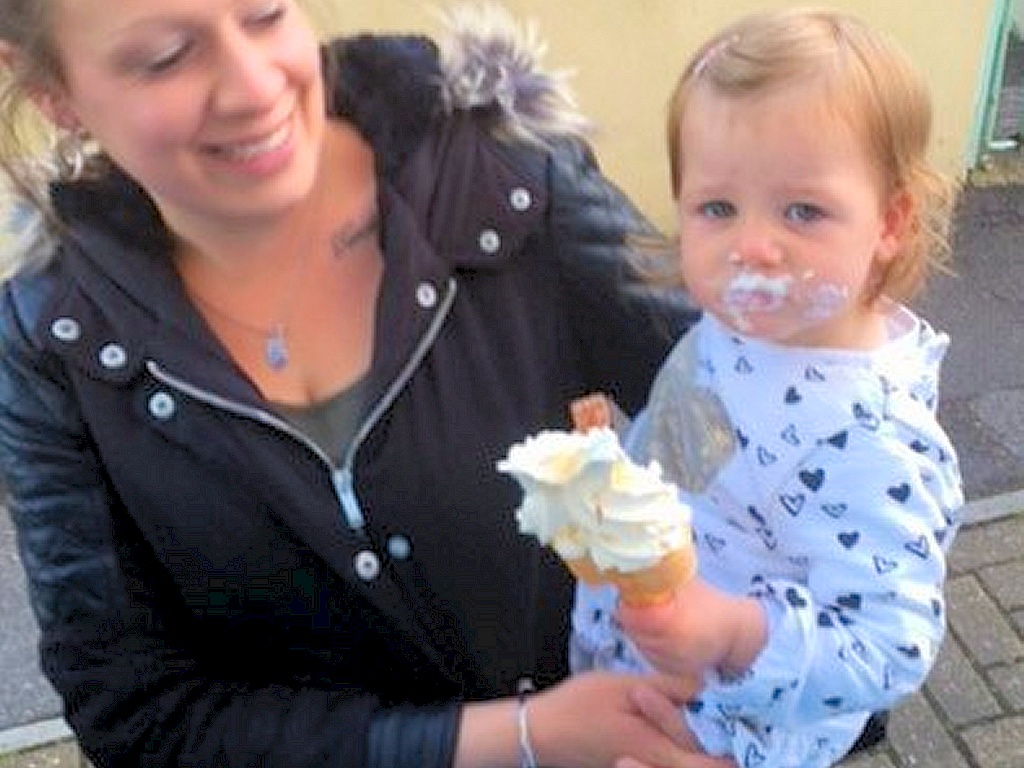 High Quality Products
We endeavour to offer a diverse range of ice creams with family friendly prices using only the highest quality Walls® and Nestle® products together with our trademark award winning, farm fresh, soft dairy ice cream, cold drinks are also available. In addition we are please to announce a recent supplier agreement with 'Marshfleld' Ice Cream who supply our 125ml and 1000ml tubs offering a large range of flavours.
Your Favourite Brands
• Walls® Ice Cream Products. • Marshfield® Ice Cream Products.
• Nestle® Impulse Ices. • Tarrs® and many more.
How Can We Help?
We have a detailed client base management system to organise customer events and would ask that you contact either Ron Sutherland on his mobile using the numbers below or email direct via the form for a quick response. If you have any questions or wish to discuss a specific event we would be delighted to discuss your requirements.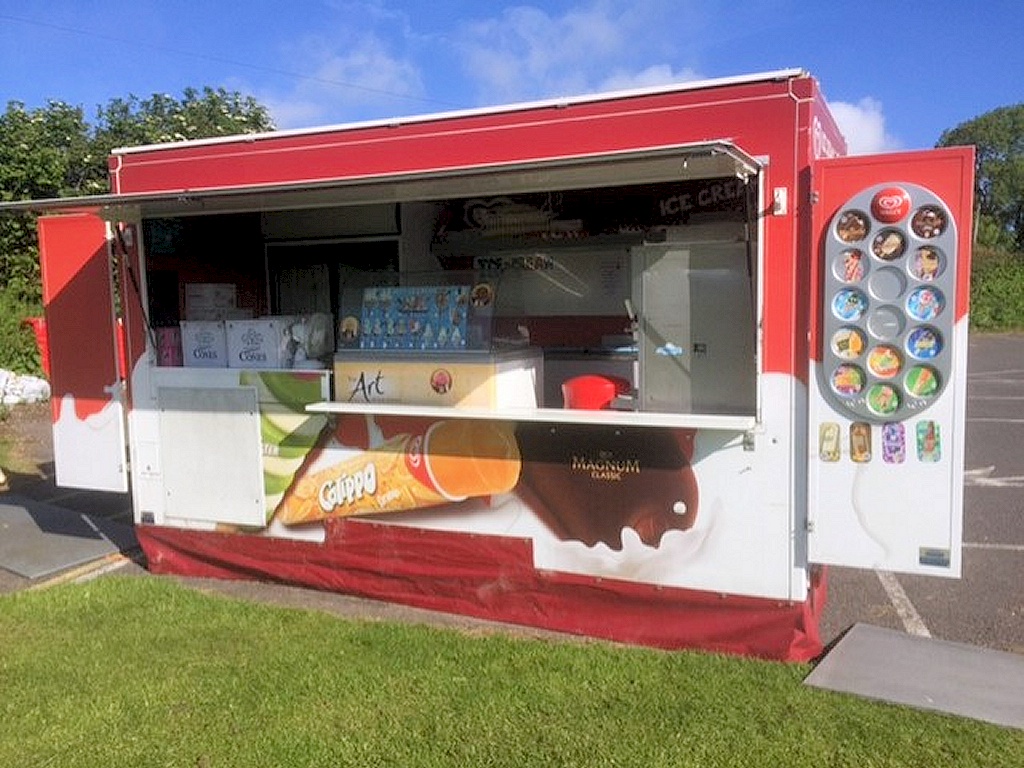 Customer Service
Mr & Mrs Whirly Ice Cream Ltd takes great pride in providing a quality service to its customers. Our staff are all fully trained and experienced operatives with full CRB checks carried out. The Vans are stocked daily from our cold store ensuring our client needs are always met.
Licensing & Regulations
The Mr & Mrs Whirly Ice Cream Ltd fleet is regularly inspected and meets stringent Health and Safety requirements, plus we are fully licensed and registered with our local council and all food handlers are fully trained and follow our strict food risk assessment.

• 5 Star Hygiene Certificate.
• Registered with South Somerset District Council.
• Public Liability Cover.
• Risk assessments.

All documents and testimonials are all readily available upon request.
Booking & Contact Us
If you have any questions at all please contact us on any of the phone numbers provided or if you prefer send us an email (form below) as we would love to hear from you and we will do our best to answer all your questions about hiring our ice cream vans for your forthcoming event.
Phone Enquiries
Call us today for your event or function on...
01460 261639 or 07836 608357
...alternatively email us using the form below.